I will obtain Criss-Cross* city directories for many sites in British Columbia.
I will provide a quote and timing on request.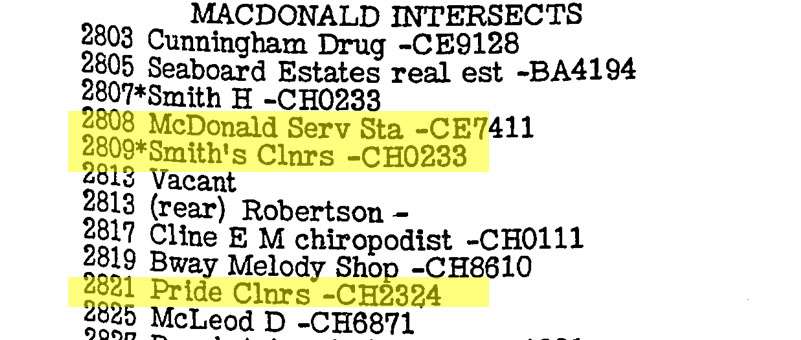 A typical (minimum) fee of $100 includes:
Photographs of street listings from directories in approximate 5 year-intervals (eg. 1960, 1965, 1970, 1975, 1980, 1985, 1990, 1995, 2001);
Three streets (blocks provided by client).
Extra information…
Extra streets will be charged a fee of $15 each;
No extra charge for years when north-south or east-west street sides are separated;
The Directory photos will be sent via a Dropbox link;
If none of your streets are in directories, a research fee of $75 will be charged.
Unlike the examples on this page, I will not alter or highlight any listings.
* Criss-Cross directories are those that are searchable by address